Timothy Breen is an animator, multimedia artist, musician, grammy nominated designer, founder of F.O.G. design, Chicagoan, auspicious in friendship and experience.

"Beaming down with ecstatic joy… Timothy's work has taken shape in a myriad of colorful forms… but the notably powerful continuity throughout is his ability to relate a opened-armed, timeless celebration of the very thing his work is in collaboration with. And when I say celebration, I don't mean some contrived ego tripping party with a bunch of social media influencers! No! I mean throw another log on the fire, eat a couple mushroom caps, take your clothes off, jump into Lake Michigan and turn into a wandering plankton kind of thing. Are you following me? For me, Timothy's work is about being alive, right now, and being absorbed in the moment to pause quietly and look around you, to see the shapes chasing you, caring for you and enlightening you, and realize they are all you and they are all of us! Embrace them! Unearthing this ancient wisdom doesn't come easily you know. He's been studying natures' rhythms and stories for as long as I can remember, but thankfully his timeless expressions are here right now and I sure hope his divining rod keeps on ringing well into the new decade and future decades to come."

Jaime Fennelly, Beaufort, NC. January 2020.
/
Sixteen Patch Variations
Video Installation at Constellation
w/Zelienople
6.4.22

Sixteen Patch Variations is an animation using opening and closing windows in a consistant pattern to simulate the process of quilting, the stored memories within this quilt are video captures of recently visited landscapes. An evolving conversation between lived experience, traditional craft techniques, and the floating world of the screen. This approach was designed to absorb new experiences and expressions, telling deeper histories as it grows.

The first iteration uses footage shot in New Mexico, Northern Michigan, West Virginia, and North Carolina, winter to spring of 2022. It was premiered at Constellation during a performance by the band Zelienople.



/
Slow Planes
Seven Dances
Collaborative home recordings
3.18.22

Seven Dances, dubbed at home under the Worm Moon. The efforts of five musicians collected and edited into a sprawling tapistry. Stamped and dated, in thrifted cassette cases. Patterns from far away and up close, vocabulary surrounded and influenced by its environment. Not through it but of it.

Listen
/
Constellation w/Bill Mackay
Live video projections
6.18.21

Live overhead projector, color film, camcorder, media player, Videonics digital mixer, digital projector. For this live projection performance I focused on three distinct environments; rain porch view of underwater ruins, leaves shaking in volcanic hot air, transcendental language etched into desert cave walls. Over the course of the performance these environments spoke to each other through shared elements and folded time. Bill MacKay provided an elucidatory soundscape.

Watch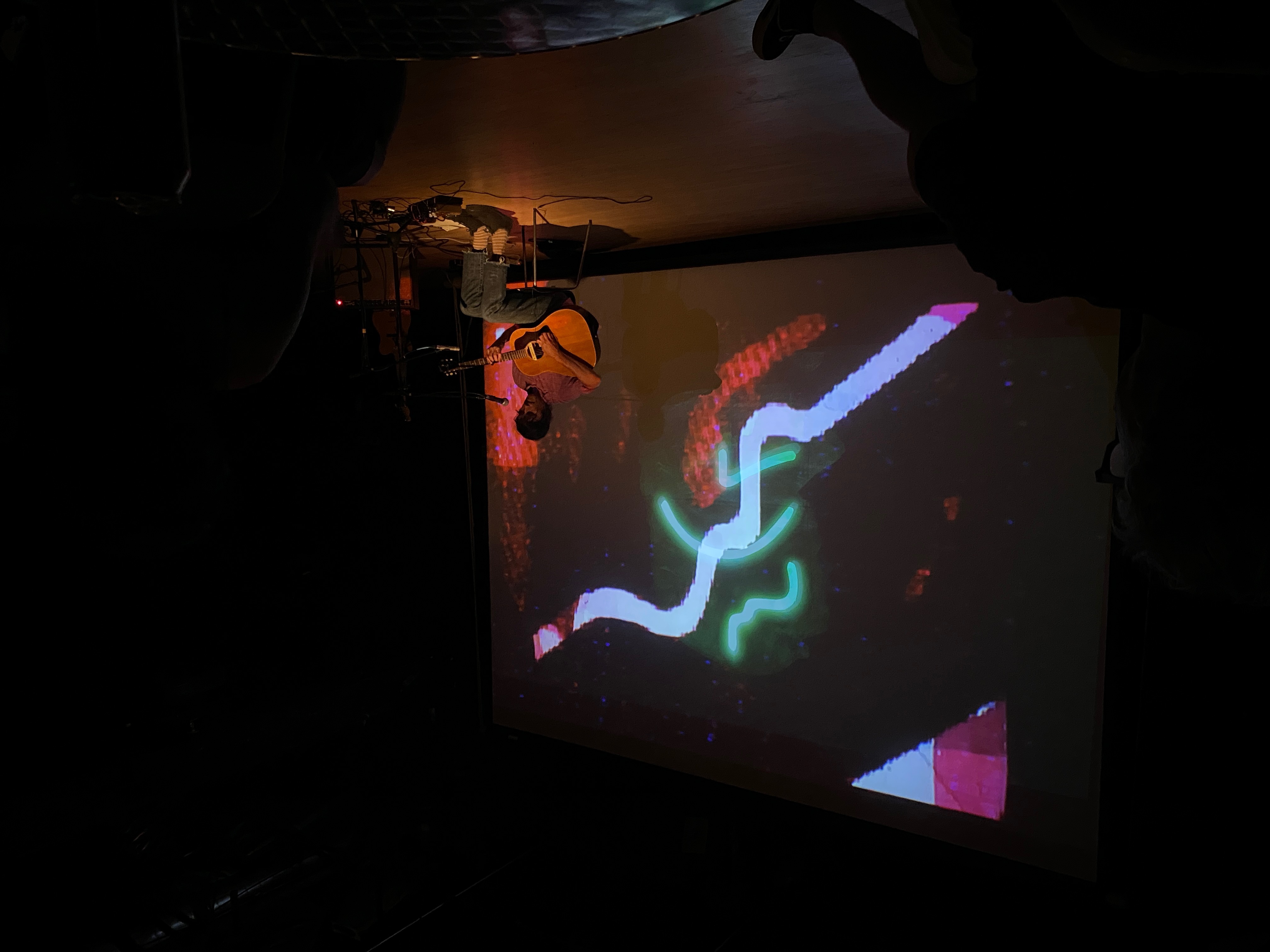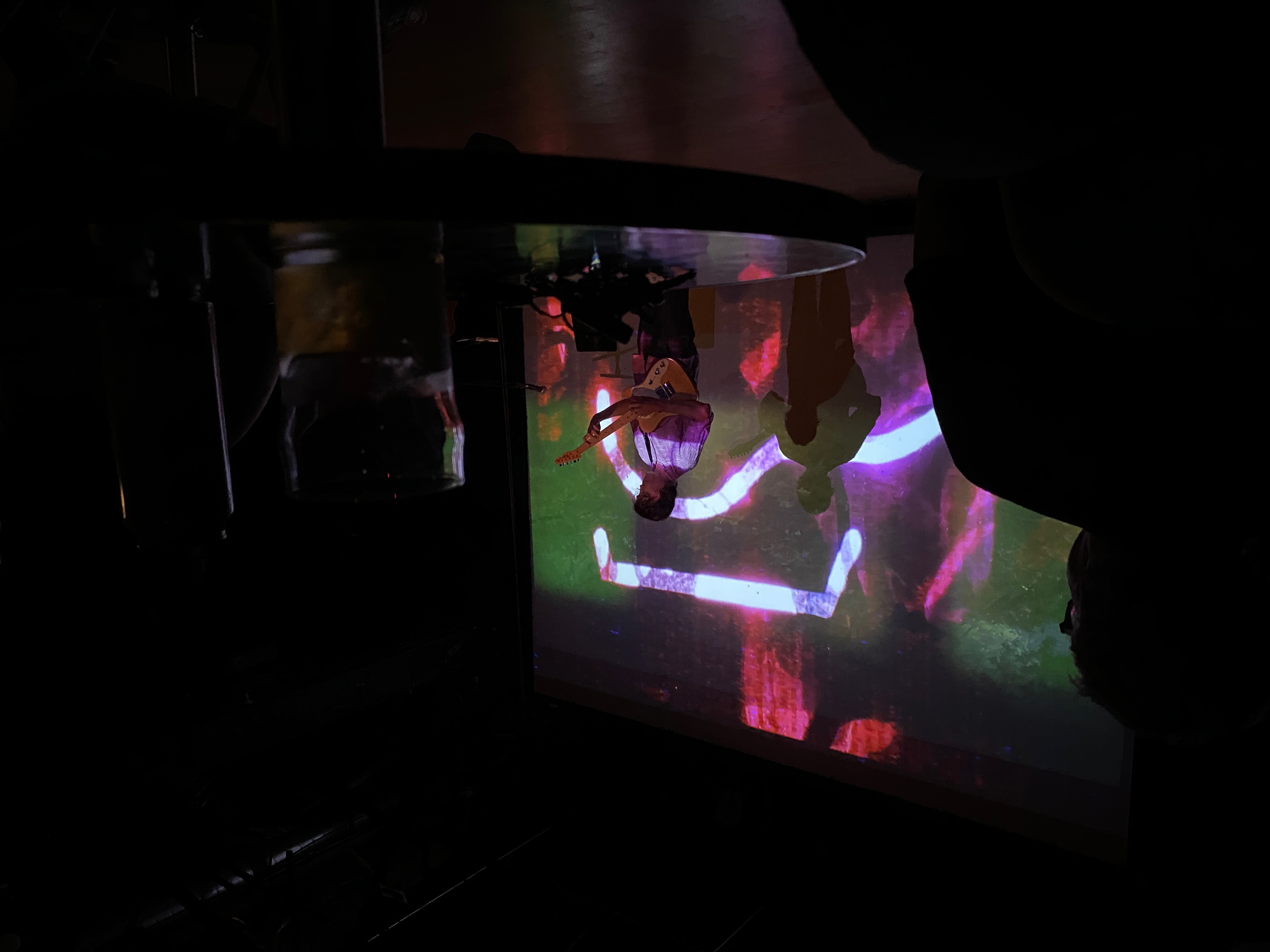 /
Matt Christensen
I Had a Vision I Could Move Anywhere
Video Release
6.7.21

After a gray day filming at Leone beach park, we processed the footage, ran it back through the projector and let Matt slip slow motion into the false mirror of memory. Camera by David Alexander. Second location shot at SteamVolt lab.

Watch